Admin Bar
Keep tabs on all new posts; Approve, Check for Spam and Reply – all in One Place
The Simple:Press Admin Bar plugin controls what we call the Admin's PostBag – a one stop place where Admins and their team can check each and every new post; approve those in moderation; remove spam posts and even make a 'quick' reply without visiting each post in it's parent topic. It is a must-have plugin for any admin and their team who needs or desires to see each and every post and ensure it is responded to and shows at a glance just how many posts they have not yet read. Each admin can decide if they want to see the admin bar. Admins who choose to see the bar will see new options at the top of the forum page on the front-end:

Drilling into the posts from the admin bar will look similar to this: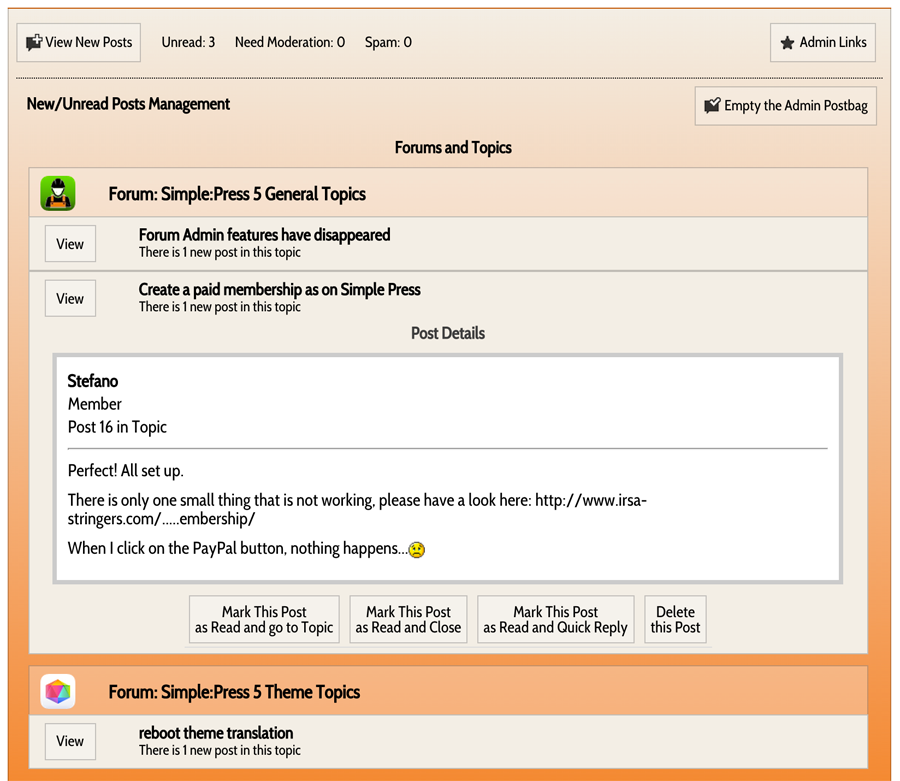 Admins with busy sites will find this very useful since many day-to-day actions can now be handled from a single screen!