Modern 2020 Theme
A Responsive Simple:Press Forums theme for Desktop, Tablet and Phone with built in Customizer.
The Modern 2020 theme was introduced with Simple:Press 6.5.0. Features of this theme:
More modern looking with larger default font sizes and button sizes.
Less use of tiny icons
More color customization options
Better display on mobile
More white space
Just like our previous default theme, Barebones, you can customize the colors of many elements. However, unlike that theme, we are including pre-defined color overlays so that you can more easily match your site colors with a couple of clicks. Learn more about this theme in our
release article.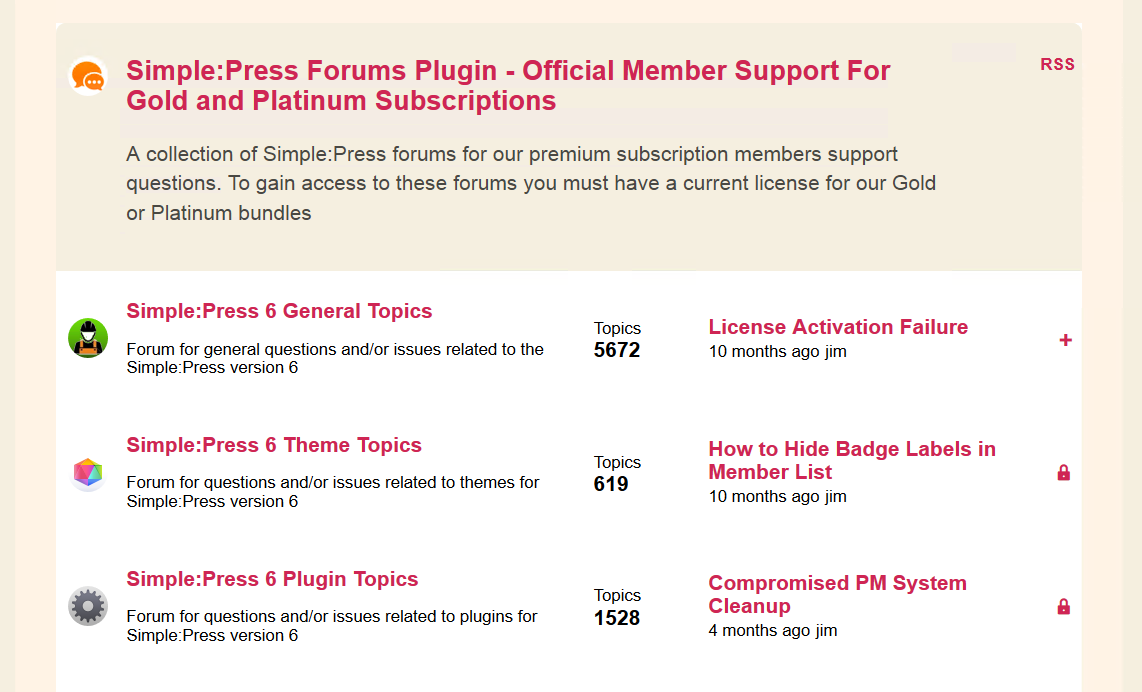 Child Theme Framework
If you need to customize your Modern 2020 theme then the Modern 2020 Child Framework is what you need.
---
Change Log
1.4.3
Fix: SP-148 Admin panel overlaps search bar on mobile devices. Thanks onefloid!
1.4.2
Fix: add support for SP_USE_UPLOAD_DIR for sp-resources
1.4.1
Fix: Make sure that columns have correct with to fix alignment issues with views & replies columns
1.4.0
Fix: Set lineheight on a lot of buttons to 1.em instead of 1.1em; This helps the vertical centering a bit.
Fix: Set all minibutton cursors to pointer.
1.3.0
Fix: Various fixes for WP 5.9.x
Tweak: New icons
Tweak: Make RSS link a tiny button in group view.
Tweak: better rendering of sub-forum on t the main group view.
Tweak: Make cursor a pointer when hovering over the new topic submit button.
Tweak: Do not use rounded icons by default in the icon columns.
New: REQUIRES SP 6.7.0
1.2.0
New: An overlay whose colors match the WP 2021 theme
1.1.0
New: An overlay whose colors match the simple:press website.
Fix: Some private messages buttons had the incorrect font color making the text on the button hard to read.
Fix: Set select dropdown heights to use EMs instead of hardcoding to 24px.
1.0.1
1.0.0