Modern 2020 Theme
A Responsive Simple:Press Forums theme for Desktop, Tablet and Phone with built in Customizer.
The Modern 2020 theme was introduced with Simple:Press 6.5.0.
Features of this theme:
More modern looking with larger default font sizes and button sizes.
Less use of tiny icons
More color customization options
Better display on mobile
More white space
Just like our previous default theme, Barebones, you can customize the colors of many elements. However, unlike that theme, we are including pre-defined color overlays so that you can more easily match your site colors with a couple of clicks.
Learn more about this theme in our release article.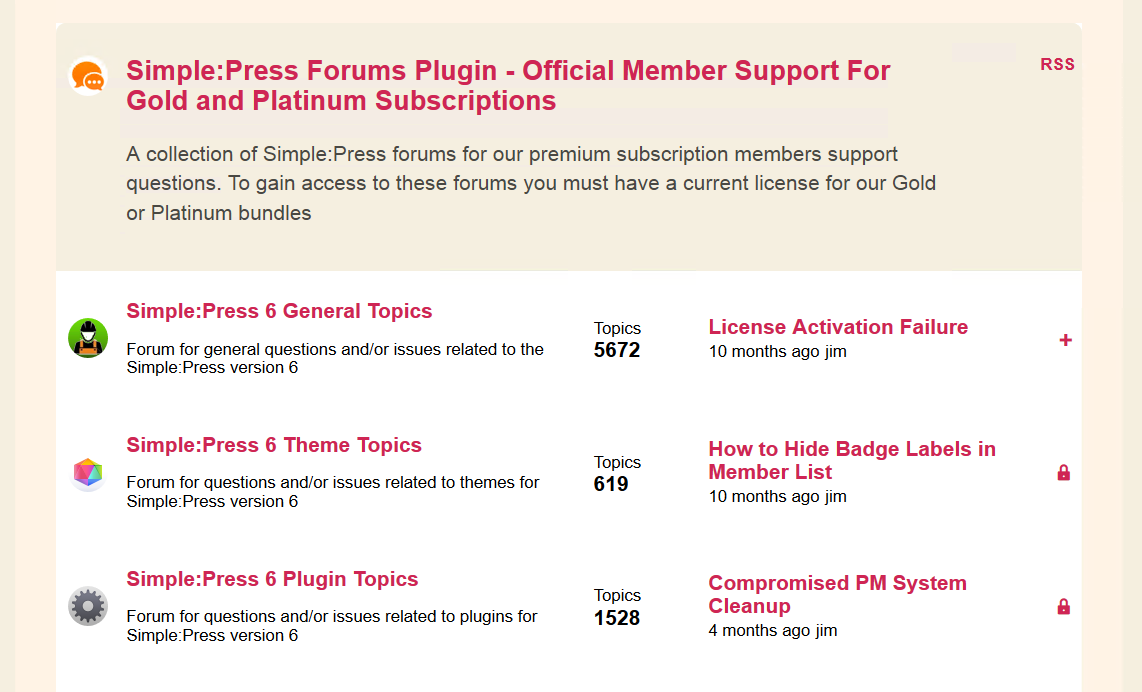 Child Theme Framework
If you need to customize your Modern 2020 theme then the Modern 2020 Child Framework is what you need.
---
Change Log
1.0.1
1.0.0