Policy Documents
Add critical Privacy and Usage/Registration policy documents for your forum users.
Remember when you didn't need privacy statements and other legal documents on your website? Those days are long gone which is why we created this plugin for Simple:Press.
Our Policy Documents plugin makes it easy to create your legal documents – either in-line in the admin panel or by linking to a text document – and to ensure that links are created to them in the forum footer.
All you have to do is enter the text of your terms and conditions and privacy policies, or link to a text file that contains your policies.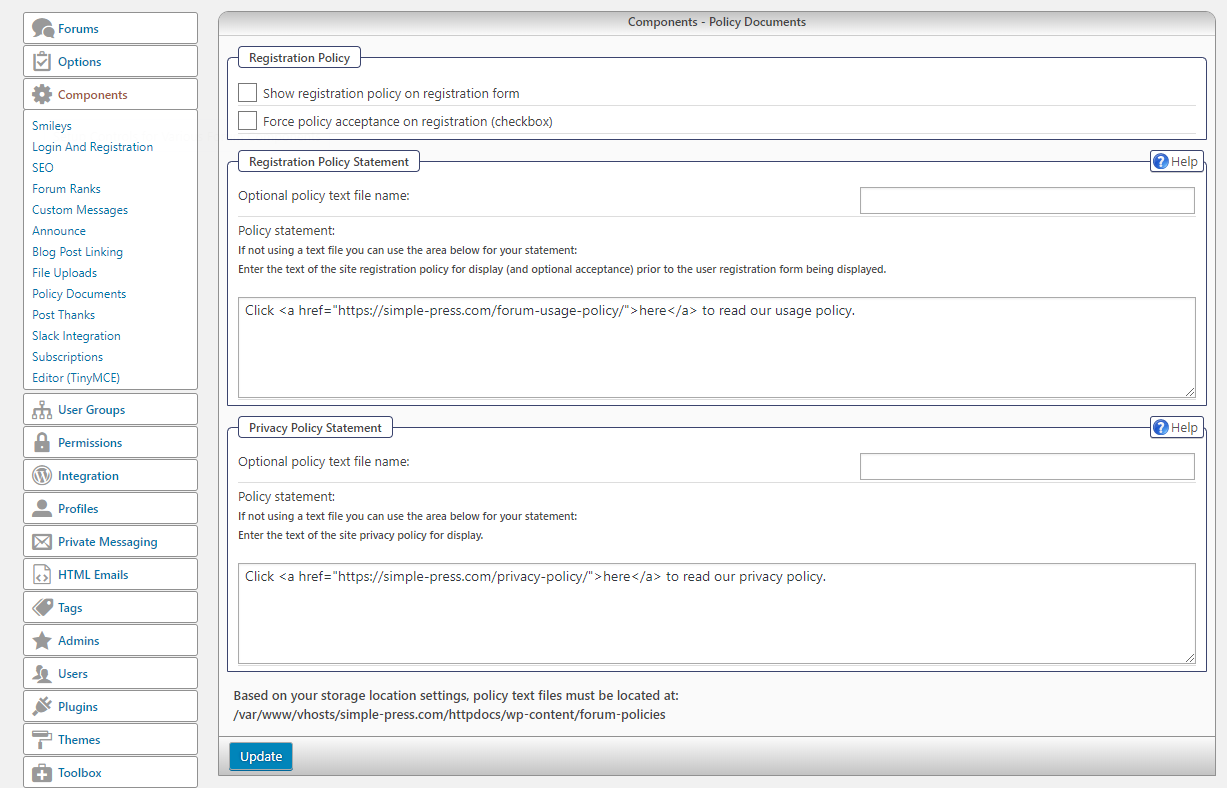 After you set-up your policies, links to them will appear at the bottom of your forum: