Search by User
Enhance your search screen with an option to find all posts created by a specified user.
Sometimes, all you want is to view the posts made by a single user. With this plugin, its now easy to do exactly that. The Search by User plugin enhances the standard 'Advanced Search' options with the addition of a new filter to limit the searched posts to those for a specified user.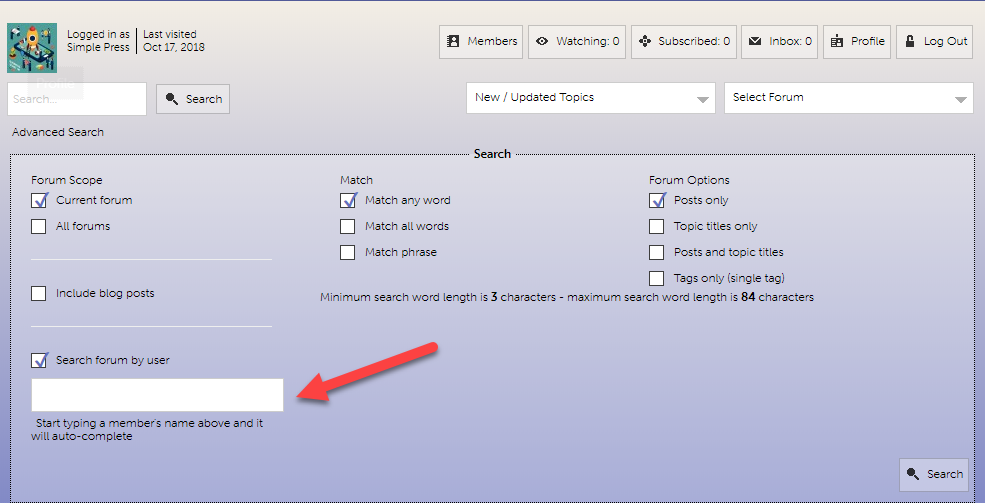 Please note that this plugin does require the standard Search Plugin to be installed and active!