Topic Redirect
Build a URL Redirect directly into the Topic Link
A simple little plugin that gives those with permission the opportunity to create a pseudo topic whose topic link will actually be a redirect to another URL.
You can use this to:
Add a download link
Add a link to another page on your website
Add a link to a third party website.
Add a link to a document stored in the cloud
When the topic is clicked – instead of opening a thread as a normal topic – the redirect takes place.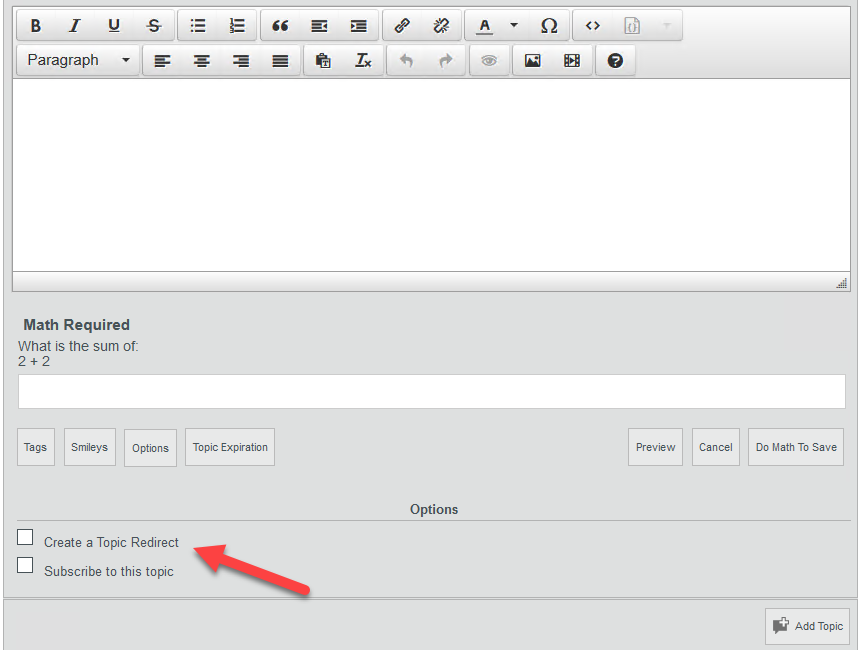 Permissions
As you might expect, users need to be granted permission to use this capability: