Unanswered Topics
List all of those Unanswered Topics on their own Page Template
If you sometimes lose track of all the forum topics that have never received a single reply then this might be the plugin you need.
It keeps tabs on all of your unanswered threads by adding a new Simple:Press page template and the necessary display functions to specifically show such a list.
Or, put another way, just go to https://www.yourebsite.com/forum/unanswered to see a list of unanswered threads.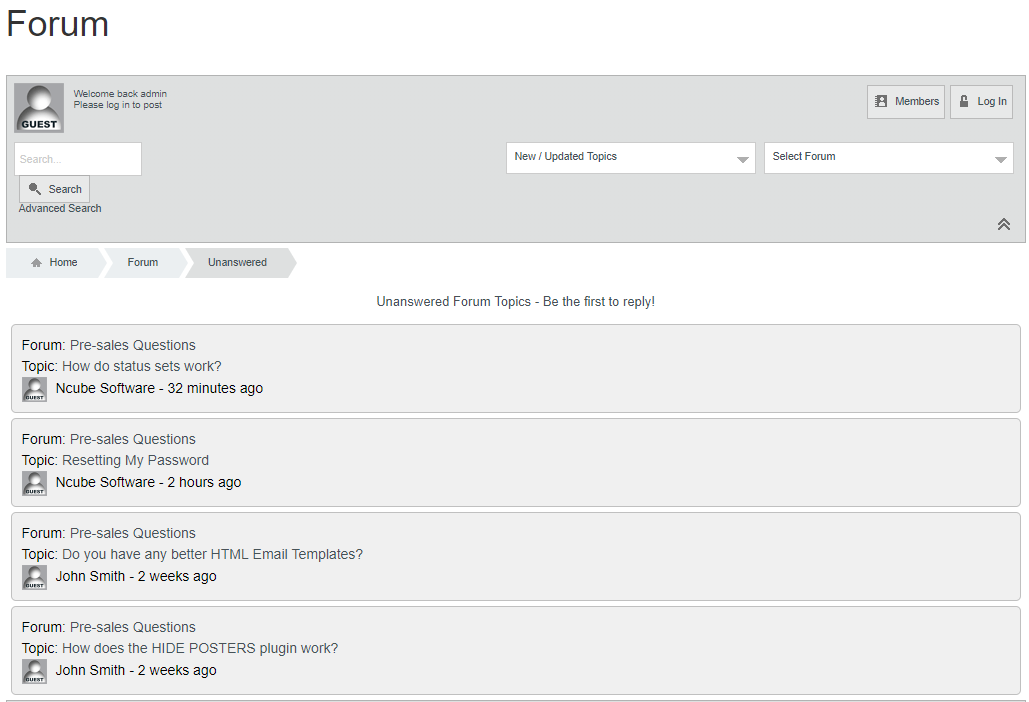 Please note that this plugin also requires the Simple:Press Template Tags plugin to be installed and active which must be purchased separately.