WooCommerce Dashboard Integration (Early Release)
This Simple:Press plugin adds a direct link from your WooCommerce dashboard to your forums
This Simple:Press plugin adds a direct link from your WooCommerce dashboard to your forums. In particular, it allows your user to go directly to their forum profile. And the admin can configure up to two optional links that can be used to go directly from the WC dashboard to the forums, membership list or other forum areas.

With all three links configured, a users WooCommerce dashboard will look similar to the following: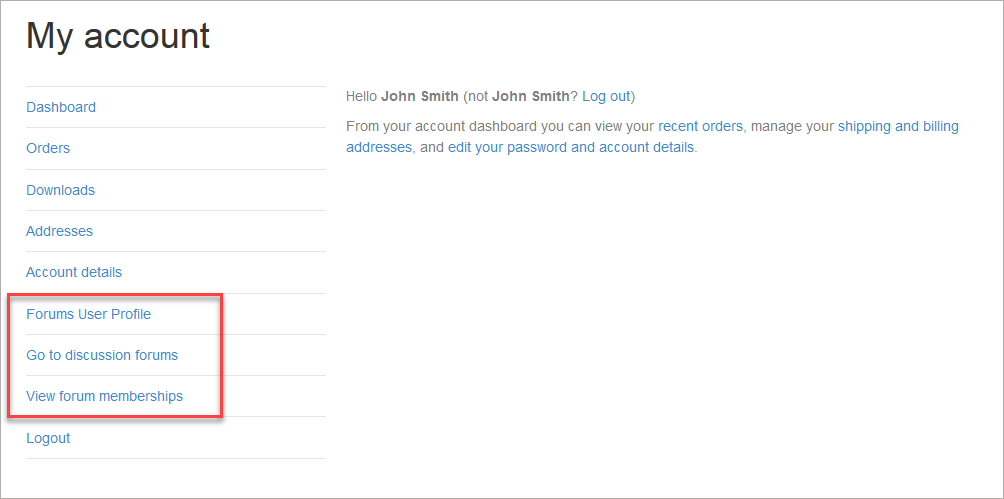 Early Release Notification
Early Release products are generally a bit rough around the edges. And support might not be as prompt as more mature plugins as our support personnel is also learning about the new functions. We remove the Early Release label once a certain number of users have installed and used the plugin without issues.