Analytics
Get quick stats on your forum with a sweet set of customizable charts for your WordPress dashboard.
Our Analytics plugin gives you a sweet set of charts that you display on your WordPress dashboard or just privately under your FORUM menu option for your admins. In addition to making your WordPress dashboard a little less boring, they make it easy to quickly grasp how your forum is doing.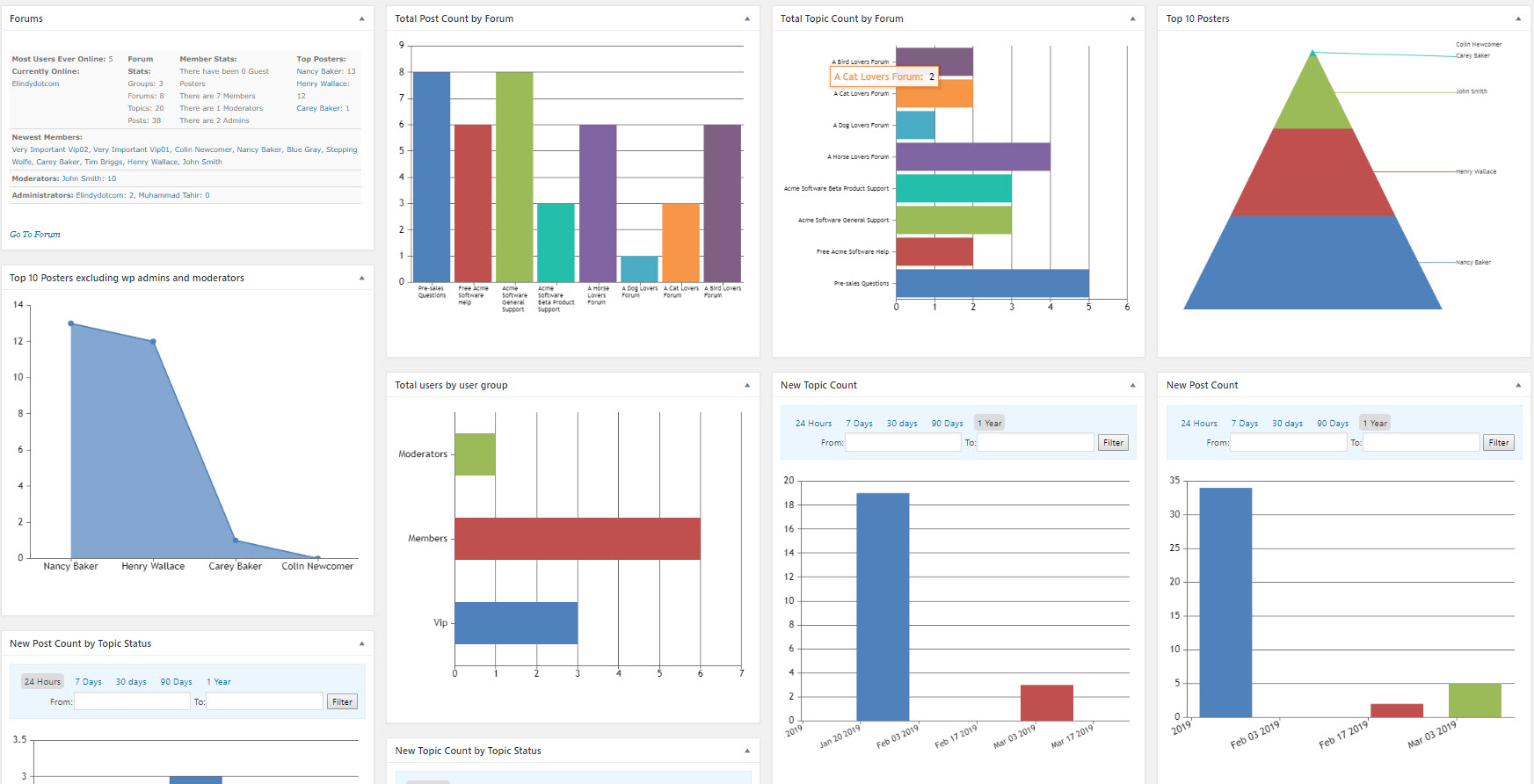 Features
The plugin includes 12 Analytical charts including:
Each chart can be set to any of the following type:
Line
Column
Bar
Pie
Spline
Scatter
Pyramid
Funnel
Waterfall
Doughnut
Area
Each chart type comes with extensive customization options for fonts, sizes and colors!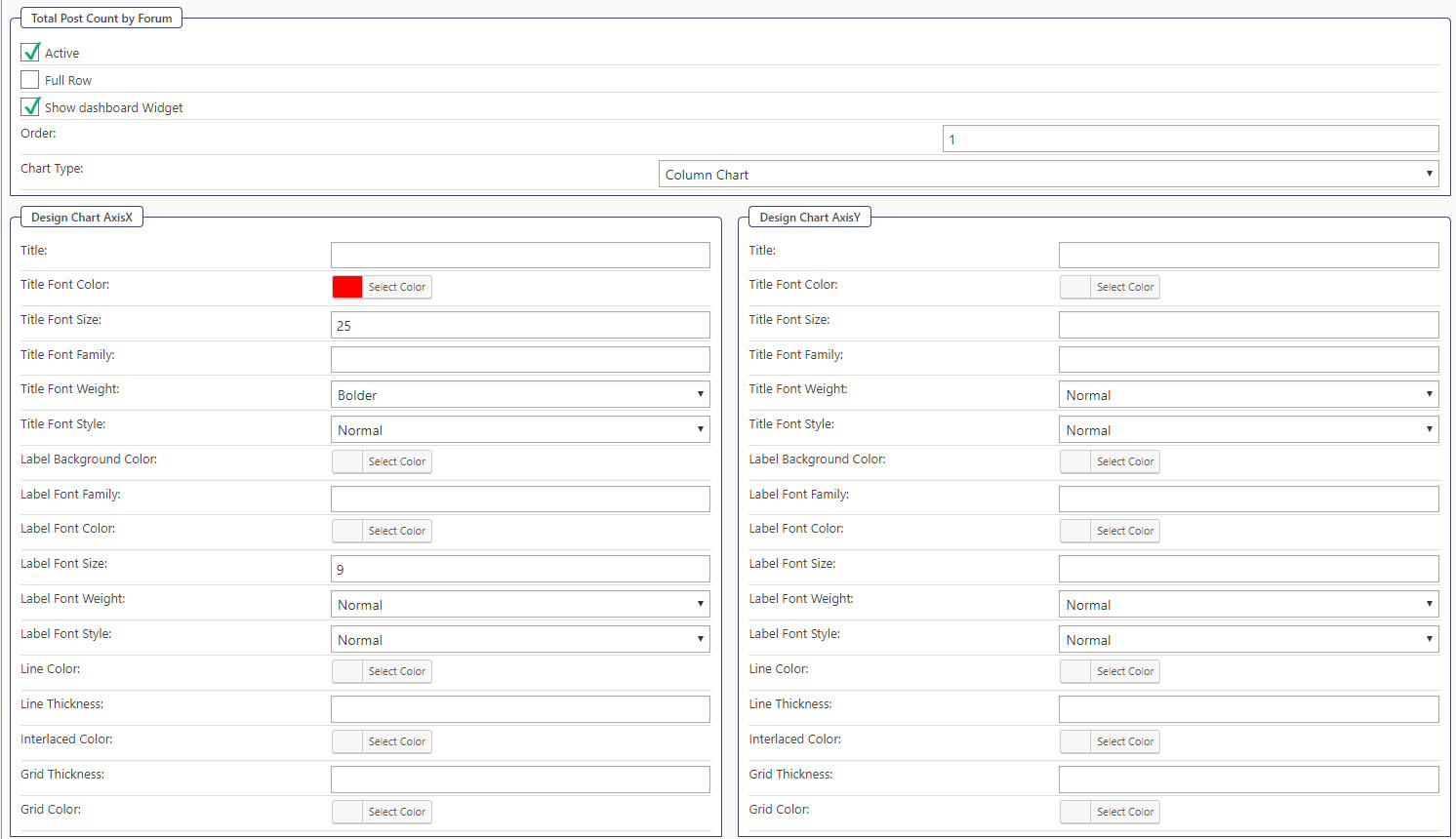 Additional Features
In addition to the major features listed above, you'll be able to:
Specify which charts are visible on the dashboard
View a different set of charts in a separate FORUM->ANALYTICS area
Determine whether a chart should take up a full width in the FORUM->ANALYTICS area or half width
Select the order in which charts will appear in the FORUM->ANALYTICS area
Specify which admins can view and configure the charts
For charts the require a date range, specify custom date ranges or pre-select from one of the pre-configured ranges (24 hours, 7 days, 30 days, 90 days, 1 year)
More Information and Sample Charts
You can get more information in our coming soon article which includes a sample of each chart type.
Other
The license for this item is a split license because portions contain third-party libraries that are distributed via a commercial license and NOT an open source license. Please make sure that you read the license carefully before re-distributing this product! Only a PORTION of this plugin is distributed under the free-and-open-source license!