Announcements
Need to make an announcement to your users across all forums? This plugin will do exactly that.
If you have something you need to say to all of your forum users then this plugin is probably all you need.
With a large set of optional display areas and the ability to embed HTML tags into your message – the Announce plugin will simply display your announcement to those you have selected to see it. You can restrict messages to:
All users
Logged in users
Guests.
You can choose to show the announcement in any of the most logical areas of your forum including the forum header area, before or after the footer area and even custom areas that your developers define. Here is what an announcement can look like in the header area of your forum: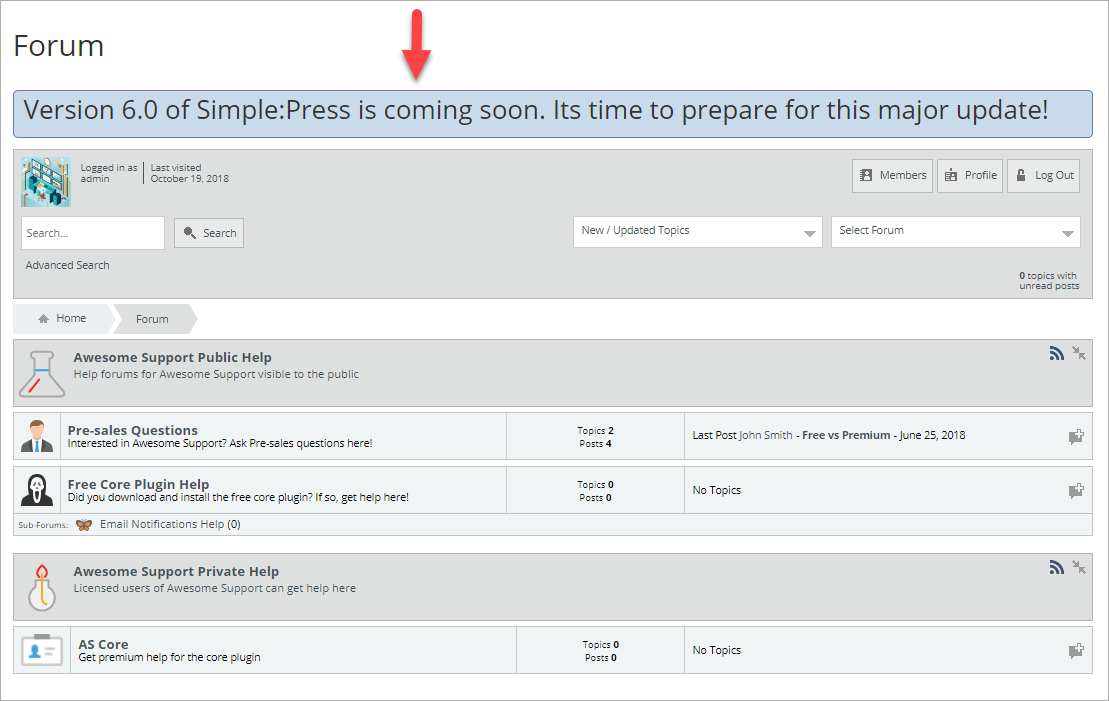 And in the footer area: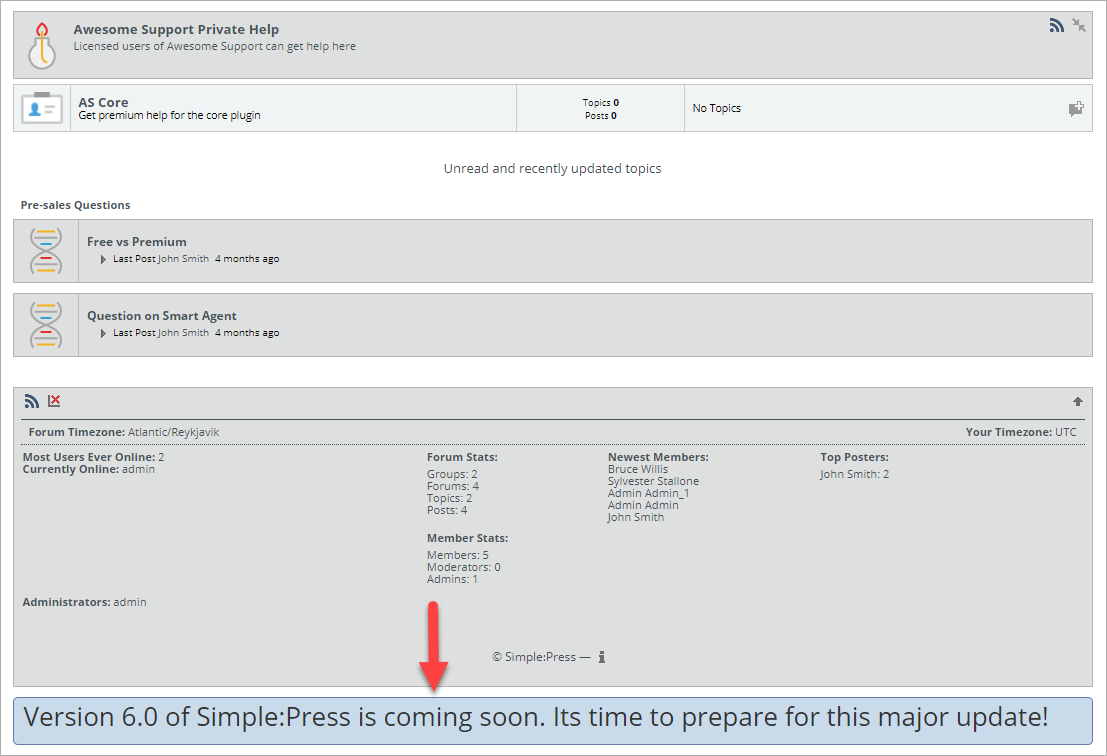 Related Products
For more sophisticated announcements including advanced scheduling, additional placement options and more, check out our ADS plugin.