Coming Soon: Major Update To The Topic Status Plugin
Posted on Jan 27, 2019
It has been a while since we've focused on our plugins but 2019 will likely be a year where we introduce new plugins and offer enhancements on existing ones. Now that version 6.0 of our free core plugin is out the door on WordPress.org and seems relatively stable, we can start to pay attention to some of our premium products again.
First up, as the title of this article suggests, is the Simple:Press TOPIC STATUS plugin. We are currently testing three major enhancements for it. Here's a look at the new settings screen (click on the image to view it in a higher resolution) and then we'll discuss each enhancement below: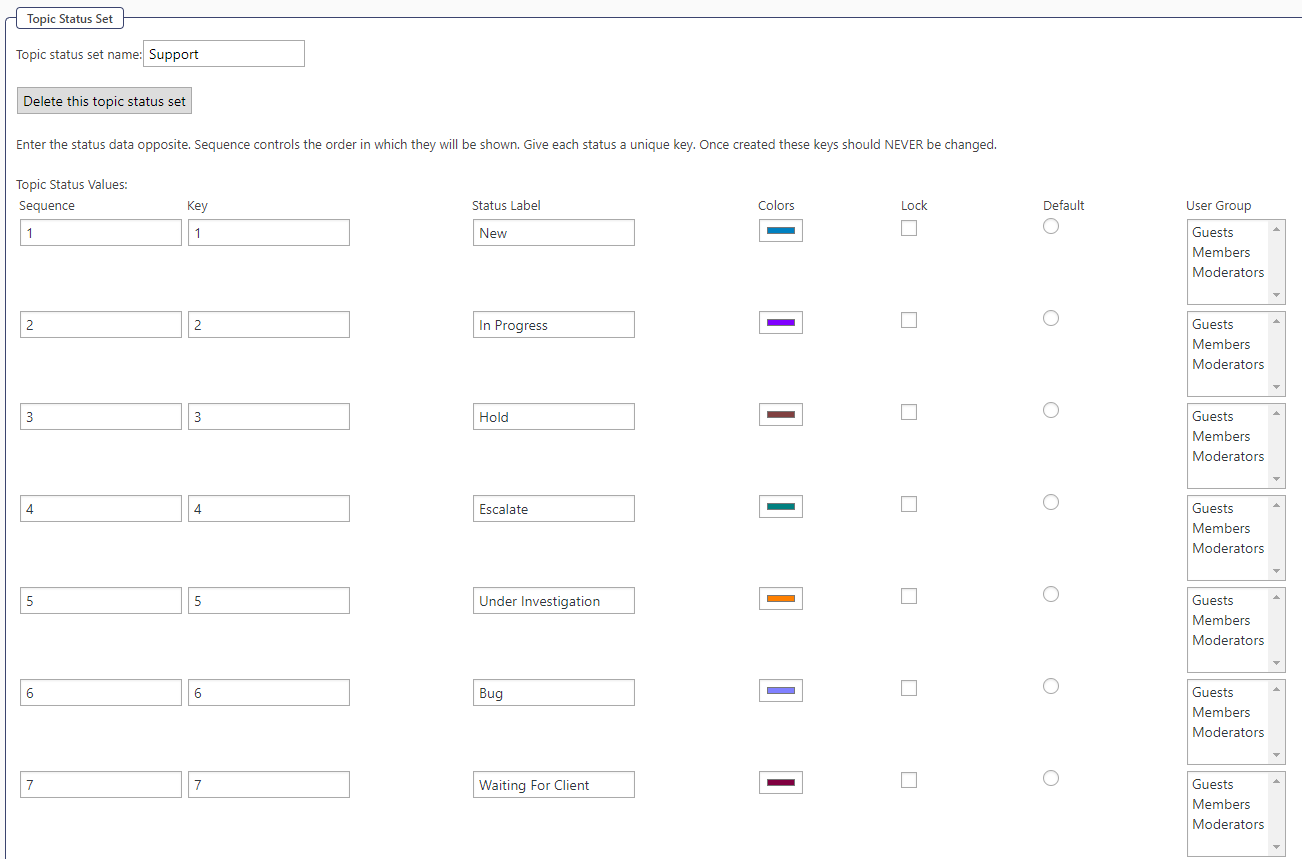 Color Coding
As you might guess from the above image, each status can now be assigned its own background color. The status will now be displayed in white text against the selected color as the background.
However, this change comes with one caveat – Simple:Press themes will no longer be able to control the look and feel of the status element. Here are a couple of images that show what the status will look like in our REBOOT theme: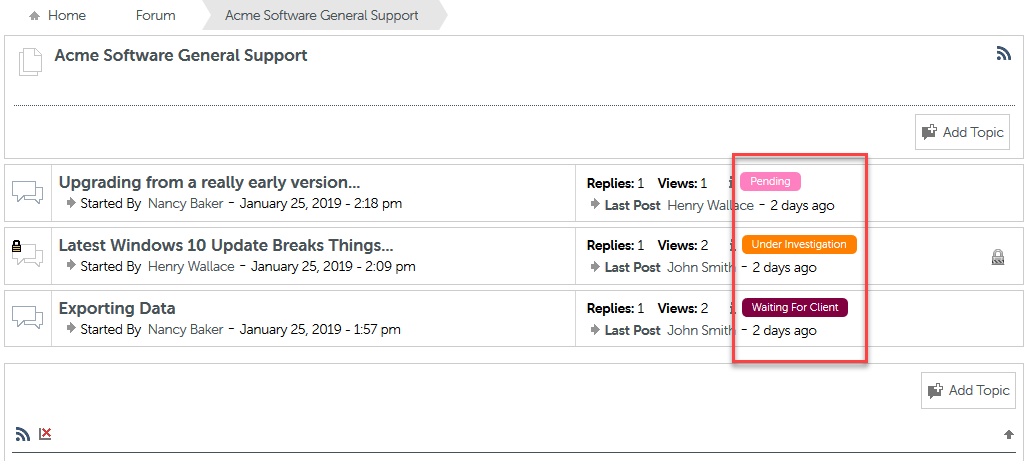 Automatic Lock
When certain statuses are applied, they will automatically LOCK the topic. This can be useful when using the forums as a support tool and you are closing a "ticket" or "bug report". Or if you are accepting registration inquiries for an event via the forum you can automatically lock a thread when the registration is 'completed'.
Having a status automatically lock a thread means that it is less likely a thread will accidentally remain open for discussion.
Security: User Groups
There are many cases where you want certain statuses to only be used by certain user groups – for example, moderators. Maybe you want to escalate a topic or it needs to be placed "under investigation". These statuses can be restricted to your moderators and admins while others can be set by the user.
You can even set ALL statuses to only be applied by your moderators/admins. This way, the end user can only view the status of a topic but can never change it.
Default Status
A status can be set to be the default. And, unlike earlier versions of Topic Status, it does not have to be the first one in the list.
A default status will be applied even when the user does not have any access to a status. So, for example, all topics can start out with "Pending" as a status.
Wrap Up
We hope to have these enhancements available sometime in the next 30-60 days. Users with an active subscription will be able to download the update as soon as its available. It will be available to other current users at a later date.
Version 6.0.6 or later of Simple:Press is required to use this update.