Me again!
I changed two of my forum icons. I simply uploaded the new icons / replaced the old ones, with no other changed.  The display in the form is fine but this seems to have broken the admin toolbar..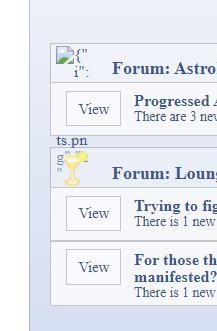 I am also seeing weirdness in the admin area on my kindle fire (but not my desktop). I can screenshot that if needed. I thought this might be enough to dx?
I checked the error log and there is nothing there. I'm baffled.  Any ideas?
Forum here: https://www.elsaelsa.com/forum/
Thanks!